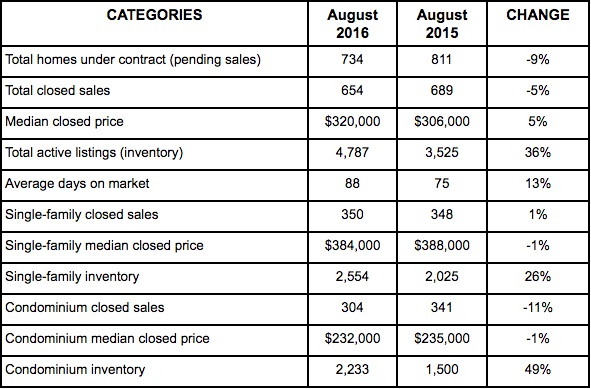 Naples' housing market continues to remaining strong as we head to this coming Fall. Market Report for August 2016 released by the Naples Area Board of REALTORS® ( NABOR®), tracks home listings and sales within Collier County, NABOR® analysts cited several reasons why buyers and sellers can expect a promising winter season. Inventory is continuing to increase and the median closed sales prices are remaining virtually unchanged.

If you are thinking about buying or selling a home in Blue Heron Naples, Florida, let Mindy Sylvester be your guide. Mindy can help you do a FREE market valuation of your home and determine a fair and reasonable listing price. She can also identify homes best suited for your needs.

For a Blue Heron Naples neighborhood market report email mindysylvester@gmail.com or call 239-784-4868.